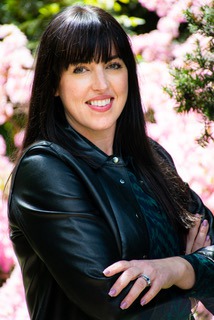 Susan transitioned into real estate after a 20-year tenure in the hospitality industry, leaving behind her position as Director of Operations to raise her four children. With well-versed managerial skills after opening countless restaurants and overseeing up to 11 of those different locations at a time, preparing real estate properties for sale has been a seamless transition for Susan.Her degree in psychology pairs well with the expertise in customer relations that she garnered during her work in hospitality, making Susan the ideal agent to work with. Her level-headedness and grounded demeanor are just what clients need to feel steady and supported in this stressful market.
Testimonials from past clients of Susan's describe her as patient, profoundly insightful, and overall kind-hearted. Susan approaches each transaction & contract as a deeply personal experience--because she knows that it is for her clients. Susan is a self-starter, using the trends of the current market to secure unbeatable terms for her clients, and working tirelessly until she achieves the best absolute outcome for them too. Former buyers & sellers alike have specifically commended Susan for her detail-oriented approaches, her design and layout experience, as well as her contract negotiation skills.
Although born in Vermont and raised primarily in Maryland, Susan spent much of her childhood also living internationally. But, when not abroad, Maryland is what Susan and her family called home. Susan now resides in Woodley Gardens, Rockville with children of her own. Susan is actively raising her kiddos to be mindful and kind humans, with a maintained sense of wonder for the world even as they grow. So, you'll often find Susan and her clan out and about—whether it be at the pool for swim team, on the baseball field, or exploring local trails to set up camp in the great outdoors. To Susan, every day is a new opportunity to be a better parent.