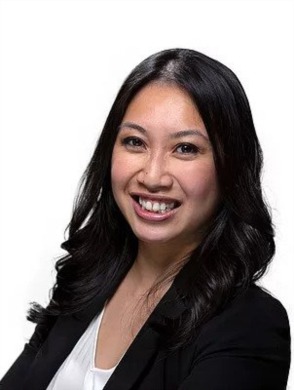 MEET WING
REALTOR®
EXPERIENCE 
Originally from Hong Kong, Wing moved to Maryland to earn her bachelor's degree in graphic design and marketing in 2003. Prior to her real estate career, she held various marketing management roles in the retail business for nearly 15 years, where she developed excellent analytical and negotiation skills with a strategic mindset. Being both a homeowner and an investor/landlord, she has a good understanding of the home-buying process and can apply her own experience to help others in their home purchases. Her passion for real estate, can-do attitude, and desire to exceed her clients' expectations make her an excellent agent with whom to work. She is fluent in Mandarin, Cantonese, and English.
HIGH-LEVEL CUSTOMER SERVICE
As a former business owner, Wing has a strong sense of urgency and provides outstanding customer service with a warm and friendly approach. She pays attention to her clients' needs and is committed to working tirelessly on her clients' behalf. Wing is known to be responsive and is always reachable.
STRENGTHS
With her extensive marketing background, she has the ability to think strategically when it comes to listing properties. Wing prides herself on her strong analytical and negotiation skills. As a local resident, Wing is eager to apply her real estate knowledge to help others to sell and find their dream homes.
LIFESTYLE
Aside from being a working mom, in her free time, she enjoys cooking, dining at exciting restaurants in the DMV area, spending time with her family, and meeting other moms and/or families for playdates. She also enjoys traveling around the world – 25 countries and counting!