Happy Father's Day!
Posted by Meredith Kucik on Sunday, June 20, 2021 at 2:39 PM
By Meredith Kucik / June 20, 2021
Comment
Happy Father's Day!
Today is the day we celebrate all fathers, stepfathers, grandfathers, godfathers, father-in-law's, and every other father figure out there. Father's Day is meant to remind us about both the merits and challenges of being a father.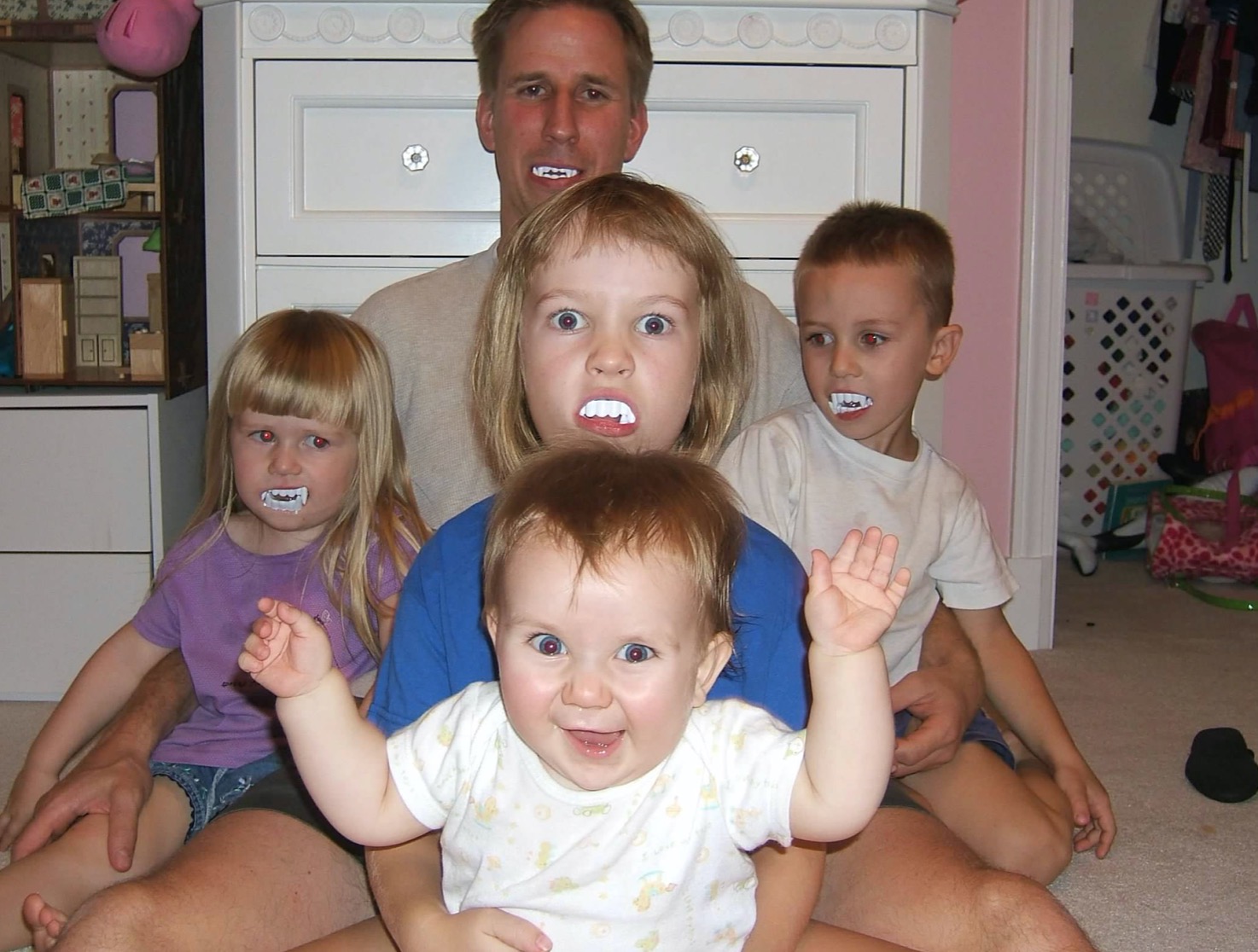 The Kucik kids & their dad getting in the Halloween spirit back in 2006. Time flies!
Did you know there was some hesitation to accept Father's Day as a national holiday when the idea was first proposed? The suggestion of a day dedicated to honoring fathers for their familial role dates back to 1910, but not until after much deliberation was it declared an official holiday in the United States in 1972 when Richard Nixon gave the go-ahead. Mother's Day had been a national holiday since 1914, so what was the hold up for the dads?
Well, it all circles back to how conventional American societal standards have defined the image of fatherhood as being "the man of the house," with pressures to provide for their families while also maintaining an influential, and traditionally disciplinarian, presence in the home. So, upon the first proposal of instating Father's Day as a nationally recognized holiday, people scoffed at the idea of a day that celebrated men with the same sappy flower-buying, card-giving customs of Mother's Day. But times have changed, and so have our fixed understandings of both fatherhood and motherhood.
As domestic spheres have evolved and women are no longer bound to household roles, and men not expected to be the sole breadwinners for their families, Father's Day has perhaps helped usher in a shift in what it really means to be a father by underscoring the importance of parental figures that are involved with their children in more hands-on and direct ways. Hence why quality-time with your father spent doing some of his favorite activities is the perfect way to celebrate today—whether that be going on a family hike to Sugarloaf Mountain, penciling in some father-kid golf time, or getting family and friends together for a good old Maryland crab feast or barbeque out back.
No matter who "dad" is to you, we thank them for their unconditional love, the bottomless dad jokes, and the embarrassing childhood stories—both theirs and ours! We pay tribute to the fathers who are dedicated to showing up for their children and partners, and for teaching them how to treat others with love and kindness through example.
Happy Father's Day from the Tamara Kucik Team!