Home Staging for Real Estate 101: Q&A Edition
Posted by Tamara Kucik on Thursday, March 28, 2019 at 3:04 PM
By Tamara Kucik / March 28, 2019
Comment
Home Staging for Real Estate 101
It's no secret. Staging is an integral part of the home selling business. According to the
National Association of Realtors® 2019 Profile of Home Staging
, 83% of buyers' agents say that staging makes it easier for buyers to visualize a property as their future home. They can picture sitting in the living room by the fire on a cold night, how and where their queen-sized bed will fit in the master bedroom or the flow of entertaining and cooking in the kitchen. It shows them the story of what could be. We believe, as do one-quarter of buyer's agents from NAR's research, that staging a home also increases the dollar value offered compared to similar homes on the market that are not staged. Put yourself in the buyers' shoes… which space would you want to pay top dollar for?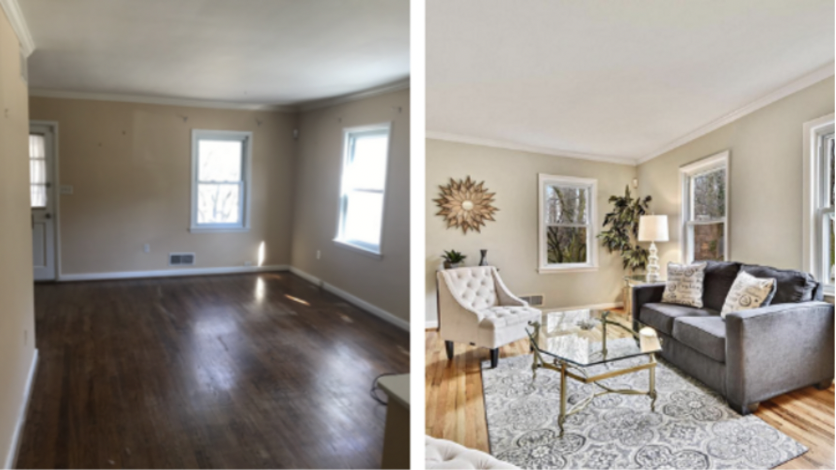 BEFORE AND AFTER STAGING
As realtors, our main focus is the real estate transaction for our clients. We may like to moonlight as a designer from time to time but to get the best service and expert advice for our home sellers, we like to go directly to the professional source.
Suzanne Cronin of Cronin Home Designs
, one of our favorite home design and staging experts, took the time to sit with us to give us a glimpse into her world.
TKT
: Home stager vs. interior designer. What's the difference?
Suzanne
: The interior designer works for the owner of a home, artfully placing the decor to the homeowner's taste and style. The home stager works for the seller preparing the home for mass market appeal in order to secure the next owner.
TKT
: So, what exactly does a home stager do?
Suzanne
: A home stager works for the "seller" to prepare their home for the real estate market. It is not just decluttering, it is maximizing the positive architectural features of the home, creating focal points, and showcasing to make the home photo and buyer ready. A stager offers an unbiased and professional objective.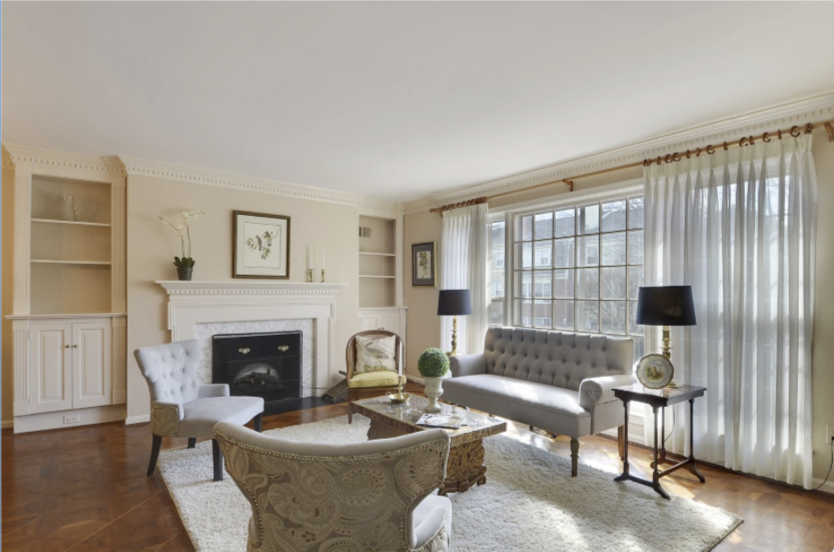 TKT
: Does the whole house need to be staged?
Suzanne
: If the home is occupied while on the market, it is important that ALL rooms
are at their best. The unoccupied home does not need every room staged however; it is important for a few essential rooms. The living room (or family room), dining room, kitchen,
master bedroom and all bathrooms.
TKT
: What is your home staging process?
Suzanne
: No one gets a second chance with a first impression when it comes to selling your home. A stager will guide you from the beginning with
Packing and removing personal items
Pointing out necessary maintenance
Refurbishing dated fixtures, paint, carpet, etc.
After completion of the above the stager will then return to highlight the positive features of your home, utilizing furniture, lighting, art, and necessary placement to target prospective buyers.
TKT
: We've had this question asked frequently to us by sellers so now we ask you- can't we just declutter?
Suzanne: Decluttering is only the start of preparing your home for sale. Sometimes homeowners may even declutter too much! We don't want a stark, unwelcoming space for people to walk into. Decluttering creates a blank canvas for us to build upon. Taking that next step of staging adds those "homey" touches that appeal to the buyer's emotions and notjust the real estate business side.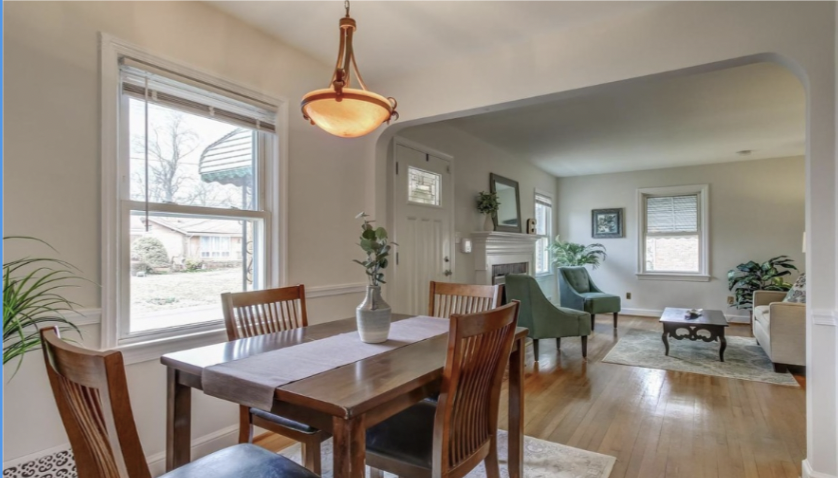 Big thank you goes out to Suzanne for giving us a closer look into her world. We've seen a tremendous impact on our business thanks to her hard work and dedicated service for our mutual clients.
If you're thinking of selling your home, let's chat and setup a time for a one on one design and staging consultation so that we can put your home's best foot forward.
Looking forward to seeing you!