Mastiha | Bakery & 'Bakaliko'
Posted by Tamara Kucik on Monday, November 9, 2020 at 6:16 PM
By Tamara Kucik / November 9, 2020
Comment
If you're looking for authentic, superior Greek food in the DMV, then look no further than Mastiha Bakery in Kensington. Formerly Baklava Couture, Mastiha is an artisan Greek bakery specializing in savory phyllo pies, traditional pastries, and handcrafted pita. This woman-owned business led by Katerina Georgallas has fans ranging from casual farmers market patrons to seasoned foodies with exacting standards.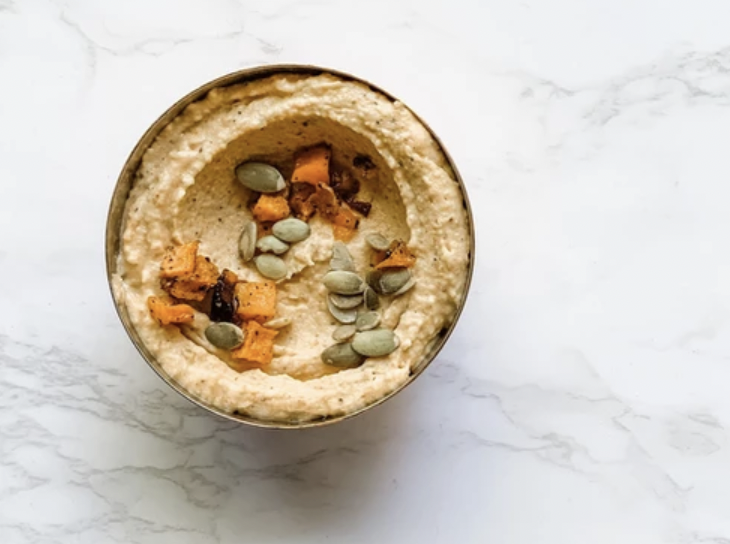 TKT favorite - Butternut hummus
Owing its name to the sap drippings from mastic trees found on the Greek island of Chios, mastiha is a culturally important ingredient with medicinal and culinary uses. The taste of mastiha is ineffable yet recognizable, lending to slightly herbaceous and woodsy flavors. Much like its namesake, Mastiha's distinctive and delicious products evoke comfort and nostalgia, whether with their famous pita or syrupy, crunchy baklava.
Handcrafted pita made in small batches is arguably Mastiha's signature item and can be found in local grocery stores, markets, co-ops, and more. Pairing it with feta salata or the seasonal butternut hummus makes for a satisfying snack, or it can be stored in the freezer for meals and snacks in the future.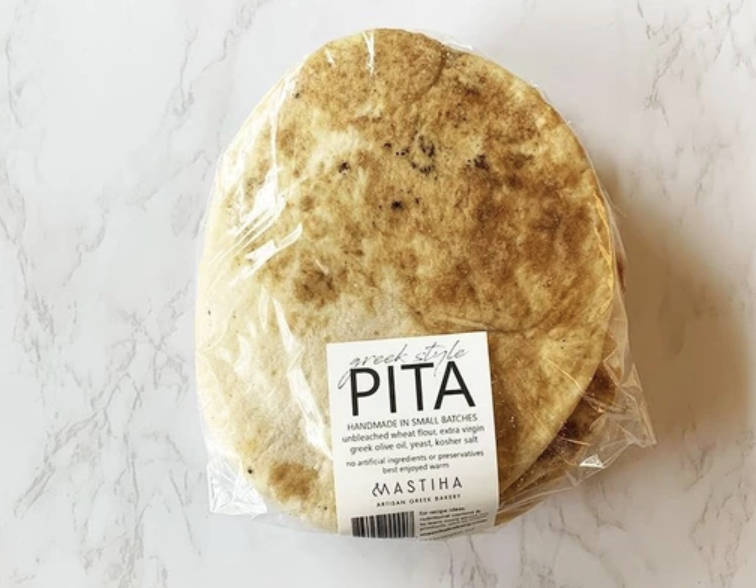 Though originally known for baklava, Mastiha has made a name for itself from a multitude of delicious offerings including bake-at-home phyllo pies, savory and sweet pastries, and dips and spreads. In addition to prepared foods, they also sell bakery staples (butter, milk, flour, eggs) and pantry items (imported Greek olive oils and preserves, teas, locally roasted coffee) for pickup at farmers markets or their production bakery in Kensington.
Mastiha's offerings are expanded for Thanksgiving this year, including a baklava pumpkin pie and local turkeys for pre-order. This irresistible pie features a crispy phyllo crust, layer of baklava, pumpkin pie filling, and a drizzle of honey syrup on top. The all-natural, free-range turkeys sourced from Sho Nuf Turkey Farm in Fulton, MD will be available for pre-order until 11/9, with optional homemade Greek stuffing made fresh by Katerina and her mom using their family's secret recipe. Pickup days are limited, so be sure to order ahead at https://mastihabakery.com/.
While many businesses have struggled amidst the coronavirus outbreak, Mastiha has soldiered through and been a source of comfort and consistency to our area. Transforming her business to include contactless pickup and even nationwide shipping, Georgallas has found a way to share her delicious and inimitable treats with the community and beyond.