Run Turkey Run!: Turkey Trots in the Area
Posted by Tamara Kucik on Friday, November 8, 2019 at 3:28 PM
By Tamara Kucik / November 8, 2019
Comment
With Thanksgiving right around the corner, the anticipation for turkey, mashed potatoes, and the plethora of scrumptious sides is only increasing. For some, Thanksgiving doesn't just mean enjoying the holiday spread—it also means getting a good sweat in before the feast commences. Consider signing up for your local Turkey Trot this year to race with fellow fitness enthusiasts and work up an appetite.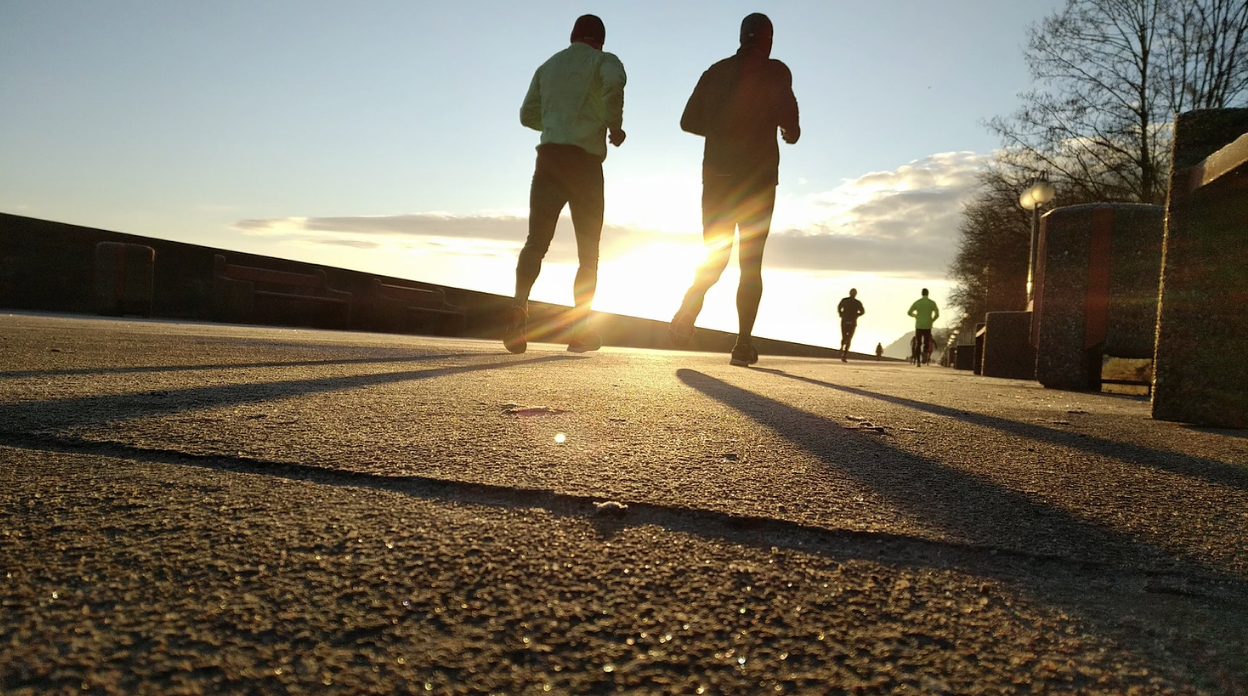 Maryland:
Turkey Chase (9401 Old Georgetown Rd, Bethesda, MD 20814)- With a 10k, 2 mile, 1 mile, and tot trot, there are options for people of all abilities. Online registration will remain open until the start of the race on November 28, 2019.
(https://www.turkeychase.com/)
Turkey Burnoff 2019 (11950 Clopper Road, Gaithersburg, MD 20878)- Once you've celebrated Thanksgiving and had your fix of leftover turkey sandwiches, join the Montgomery County Road Runners for a 5 or 10 mile race at Seneca Creek State Park in Gaithersburg. The race is on November 30 from 8:30-11am. Registration will remain open until race day.
(https://mcrrc.org/calendar-event/turkey-burnoff-2019/)
Virginia:
Turkey Trot 10K and Mile (Lejeune Hall, Quantico, VA)- Run through the tree-lined roads of Marine Corps Base Quantico on November 23, 2019 at 9:30am. Run the full 10K race or opt for the mile.
(https://www.marinemarathon.com/events/turkey-trot)
Arlington Turkey Trot (3020 N. Pershing Drive, Arlington, VA 22201)- On November 28 at 8am, gather at the Christ Church of Arlington (CCA) to run a Thanksgiving Day 5K. Registration will remain open until 7:45am on the day of the race.
(https://arlingtonvaturkeytrot.org/)
Alexandria Turkey Trot (1005 Mt Vernon Ave, Alexandria, VA 22301)- Run the 5 mile dog- and stroller-friendly course though the heart of Del Ray. The race begins at 9am on November 28.
(https://www.alexandriaturkeytrot.com/)
Washington, DC:
SOME's 18th Annual Trot For Hunger (corner of 13th Street, NW and Pennsylvania Avenue, NW)- Head to the Freedom Plaza in Washington, DC to support So Others May Eat's mission of helping people in need with access to food, healthcare, employment training, and long-term addiction treatment programs. The Little Turkey One Mile Fun Run starts at 8:30 while the 5k race starts at 9am on November 28.
(http://support.some.org/site/TR/Events/TROT2016?pg=entry&fr_id=1210)
PVTC Cranberry Crawl 5K and 10K (972 Ohio Drive SW Washington, DC 20024)- On November 16 join the Potomac Valley Track Club at East Potomac Park for either a 5K or 10K race. Make sure to register in advance as there is no race-day registration.
(https://www.active.com/washington-dc/running/distance-running-races/pvtc-cranberry-crawl-5k-and-10k-2019?source=pepperjam&publisherId=21181&clickId=2881715799&cmp=39N-DP260-BND80-SD220-DM20-pepperjam)
Whether you decide to stay in and eat leftovers or brave the cold to get your heart pumping, there are plenty of options to get active this Thanksgiving!