Talia's Cuzina: A Kensington Best
Posted by Tamara Kucik on Monday, November 4, 2019 at 3:13 PM
By Tamara Kucik / November 4, 2019
Comment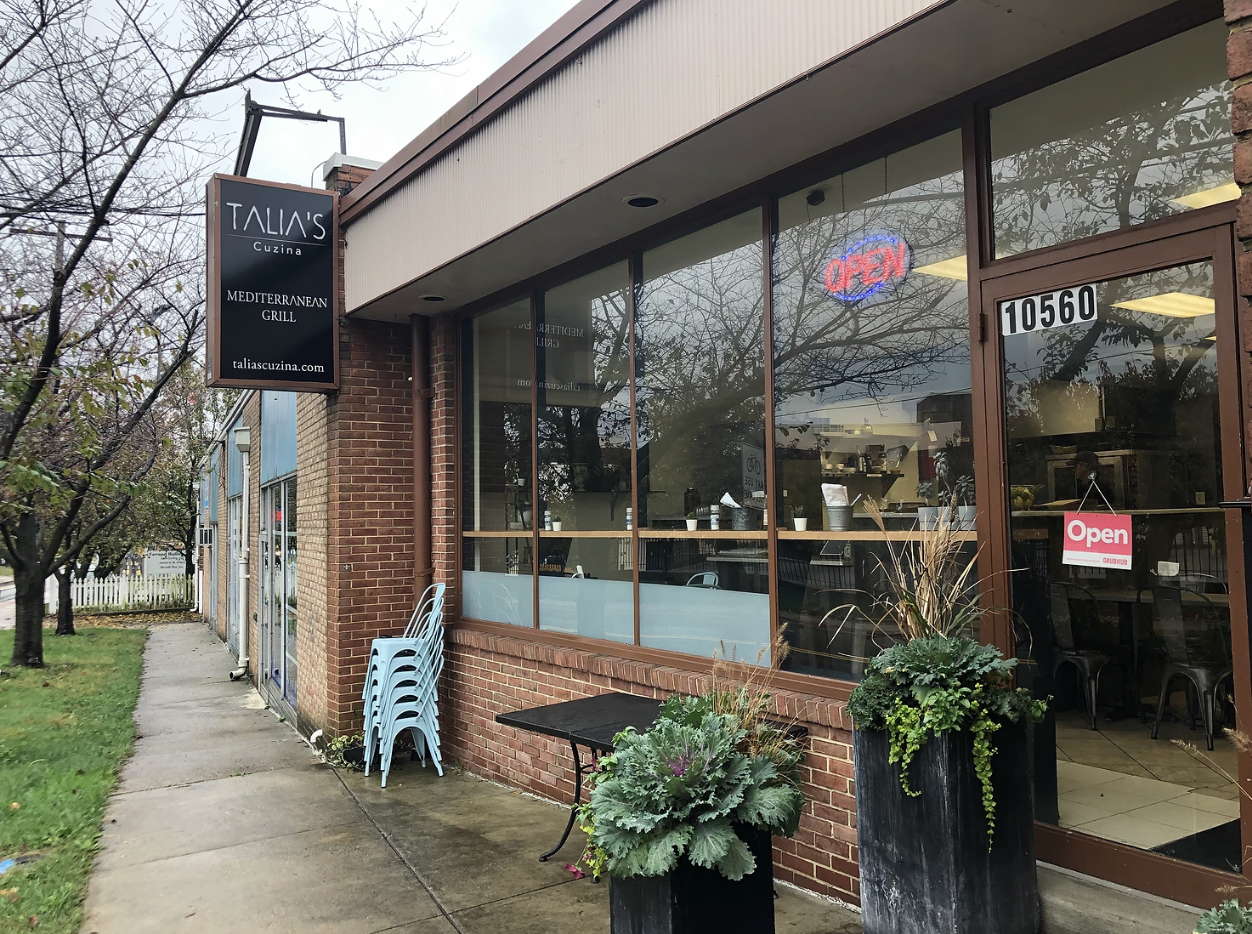 Talia's Cuzina, located at 10560 Metropolitan Avenue just off of the intersection of Connecticut Avenue and Plyers Mill Road, is a hidden gem in Kensington. Nestled amongst an array of small shops along Metropolitan Avenue, Talia's unassuming storefront obfuscates the simple truth that the food inside is exquisite.
Despite a majority of its business being dedicated to catering, patrons can sidle up to the counter to order a quick bite. To say that the atmosphere is casual is an understatement—while you are sitting waiting for your food, the air is filled with the sounds of the owner Chris Panagiotopoulos preparing your meal with love.
While ostensibly a Greek establishment, the menu is varied and riffs on Italian and south-of-the-border cuisines with items like the Caprese sandwich or the Greek tacos. Though to be sure, Talia's also has plenty of Greek-style favorites like a Greek chopped salad, 7-hour lamb wrap, and grilled chicken served over roasted potatoes and asparagus. Other unconventional items have a distinctly Greek flair, like the Greek summer pasta that consists of spaghetti, tomatoes, Kalamata olives, anchovies, garlic, and salmon, topped with feta cheese. While most people are familiar with baklava, don't be afraid to deviate from the norm and sample the mouth-watering honey walnut cookies or galaktobureko (phyllo dough with a soft custard, generously covered in honey, shaped in wedges).
At the risk of spoiling one of Kensington's best-kept secrets, Talia's is surely worth the trek if visiting from neighboring parts of Maryland or Washington, DC. Not only is the food to die for, the service is always top-notch and the quality is unbeatable. As a favorite meeting spot of the Tamara Kucik Team, you have a good chance of catching one of us there during the weekday lunch hour.