Things to Do in DC This Summer
Posted by Tamara Kucik on Saturday, July 13, 2019 at 4:22 PM
By Tamara Kucik / July 13, 2019
Comment
While there are a variety of activities to do in Washington, DC year-round, the summertime is an especially good time to take advantage of what the city has to offer. There is a plethora of free events and activities that are suited for many ages. Whether nightlife, the arts, or the outdoors are up your alley, there is an activity for everyone in the District this summer.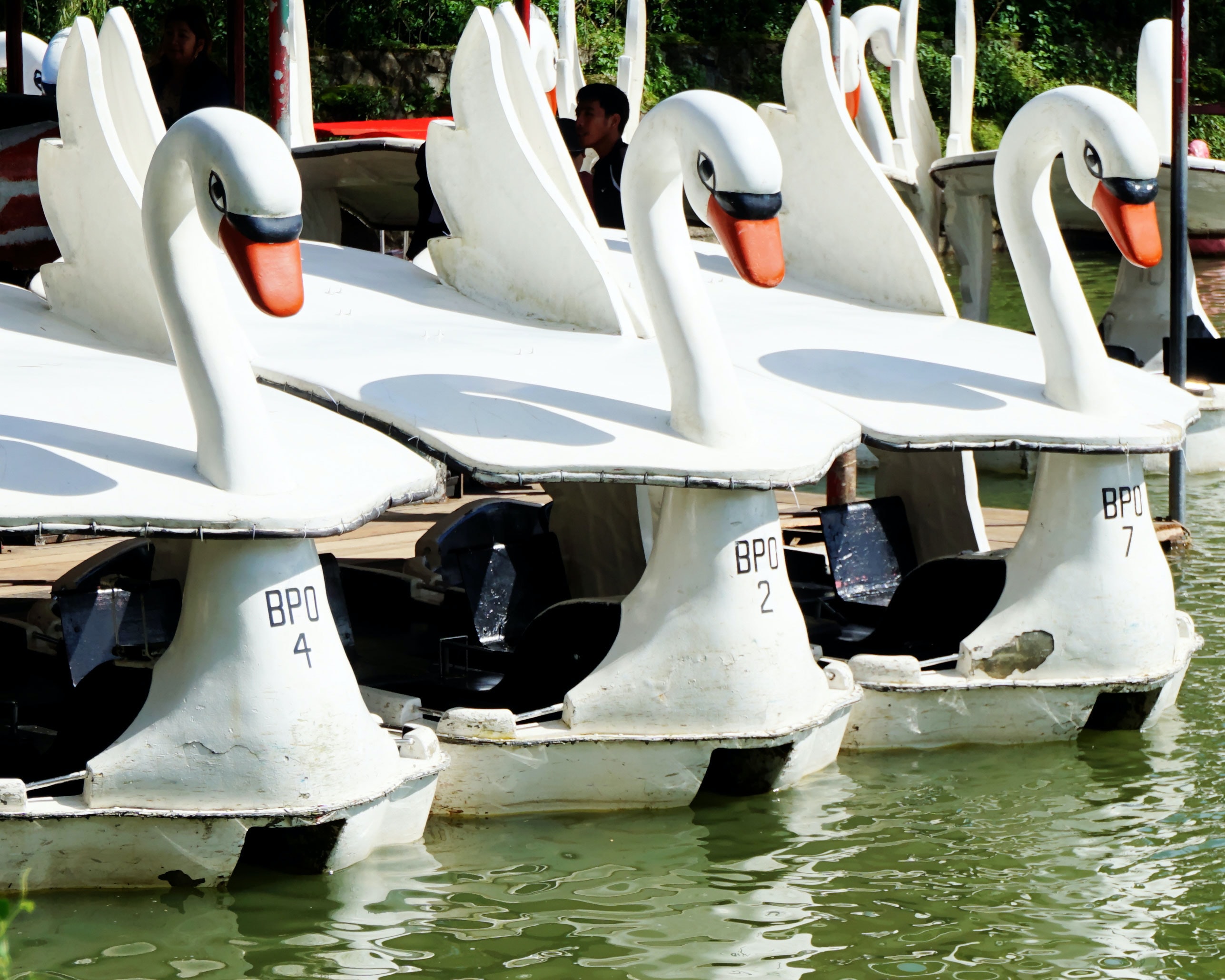 1) KAYAKING AND PADDLEBOARDING
One of the best ways to beat the heat is to rent a stand up paddle board or kayak and splash around on the Potomac River. The Key Bridge Boathouse offers everything from rentals to fitness classes to kayaking lessons, and even offers season passes for enthusiasts. Paddling under the Key Bridge or past Theodore Roosevelt Island provides views of Washington, DC and Virginia that are inaccessible by car.
2) ROOFTOP BARS AND BIERGARTENS
One of the advantages of building height restrictions in Washington, DC is that there aren't any skyscrapers blocking views of the city. There are many great rooftops bars to frequent that all have their own personality, like American-style Takoda in Shaw, the chic Hive Bar near Foggy Bottom, or the rustic Hawthorne on U Street. Washington, DC also has a penchant for outdoor drinking with its multitude of beer gardens. Drink craft beer out of a boot at Dacha in Shaw, enjoy a pretzel and a brat at Sauf Haus in Dupont Circle, or go for something a little more casual at Midlands in Columbia Heights.
3) RENT BIKES AND SCOOTERS
One of the latest trends that has hit Washington, DC by storm is the advent of shared bikes and scooters. While Capital Bikeshare has been around for a while, there are new companies like Bird, Lime, Skip, Jump (Uber), and Lyft that have all started to distribute scooters around the city. Here's how it works: download the app for a scooter, find one on the map, and use your phone to unlock it. That's it! Ride the scooter in bike lanes or in the street to your destination, and as soon as you are at your destination, park the scooter out of people's way, take a picture, and your ride will end. On gorgeous days where it seems like a shame to be stuck in a car or underground on the metro, renting a bike or scooter is a great alternative.
4) JAZZ IN THE GARDEN
Jazz in the Garden is a Washington, DC summertime staple, where from 5:00-8:30 every Friday evening through August 23 visitors sit in the National Gallery of Art Sculpture Garden for an evening of live music. In addition to live music, guests can purchase a variety of food and drink like pizza, sandwiches, salads, beer, wine, sangria, and soda. If arriving by metro, the closest stations are Archives–Navy Memorial–Penn Quarter on the Green and Yellow Lines, Federal Center SW and Smithsonian on the Orange, Silver, and Blue Lines, and Judiciary Square on the Red Line. This free event is open to all ages and is perfect for date nights, family outings, and friendly gatherings alike.
5) SUNDAY DRUM CIRCLE
One of the lesser known events in the District that is frequented by locals is the Sunday Drum Circle in Meridian Hill Park. Meridian Hill Park, located between Columbia Heights and Adams Morgan, is a 12-acre park with both open area and stone structures. The park is centered around a thirteen-basin cascade fountain that looks like it came out of an old fairy tale. Atop the hill overlooks the lower part of Washington, DC and features a large rectangular green lawn surrounded by trees. On Sundays from about 3-8pm people from all over come together to form a communal drum circle where there is no set score but rather a mass rhythmic improvisation. While the drummers play, spectators play frisbee, practice yoga, relax in hammocks, picnic with friends, and lay on blankets and read. This very low-key unofficial event is a must-do on lazy Sunday afternoons when the weather is warm and you have time to idle away the afternoon.
6) OUTDOOR MOVIES
Why stay cooped up inside watching a movie when you could enjoy the weather and watch one outdoors? There are a variety of places to catch a free movie in the District this summer, including: Adams Morgan Movie Nights, Capitol Riverfront Outdoor Movie Series, The Drive-In at Union Market, Jane Austen Film Festival, Films at the Stone, Can I Kick It?, Golden Cinema, Movies on the Memorial, NoMa Summer Screen, Georgetown Sunset Cinema, and Film in the Field. A handy guide to the locations, showings, and amenities of each movie night can be found here: https://dcist.com/story/19/06/03/heres-where-to-watch-outdoor-movies-this-summer/
7) METROPOLITAN WASHINGTON RESTAURANT WEEK
From August 12-18, 2019 the Washington, DC era will have its annual summer restaurant week, featuring some of the area's best restaurants. One of the benefits of participating in Restaurant Week is access to some of the most renowned and upscale restaurants without paying full price. With $22 brunch, $22 lunch, and $35 dinner, patrons can enjoy upscale dining at a fraction of the usual price. Restaurant Week is hugely popular, so make your reservations in advance!