Your Guide to a DC 4th of July
Posted by Tamara Kucik on Monday, July 1, 2019 at 1:34 PM
By Tamara Kucik / July 1, 2019
Comment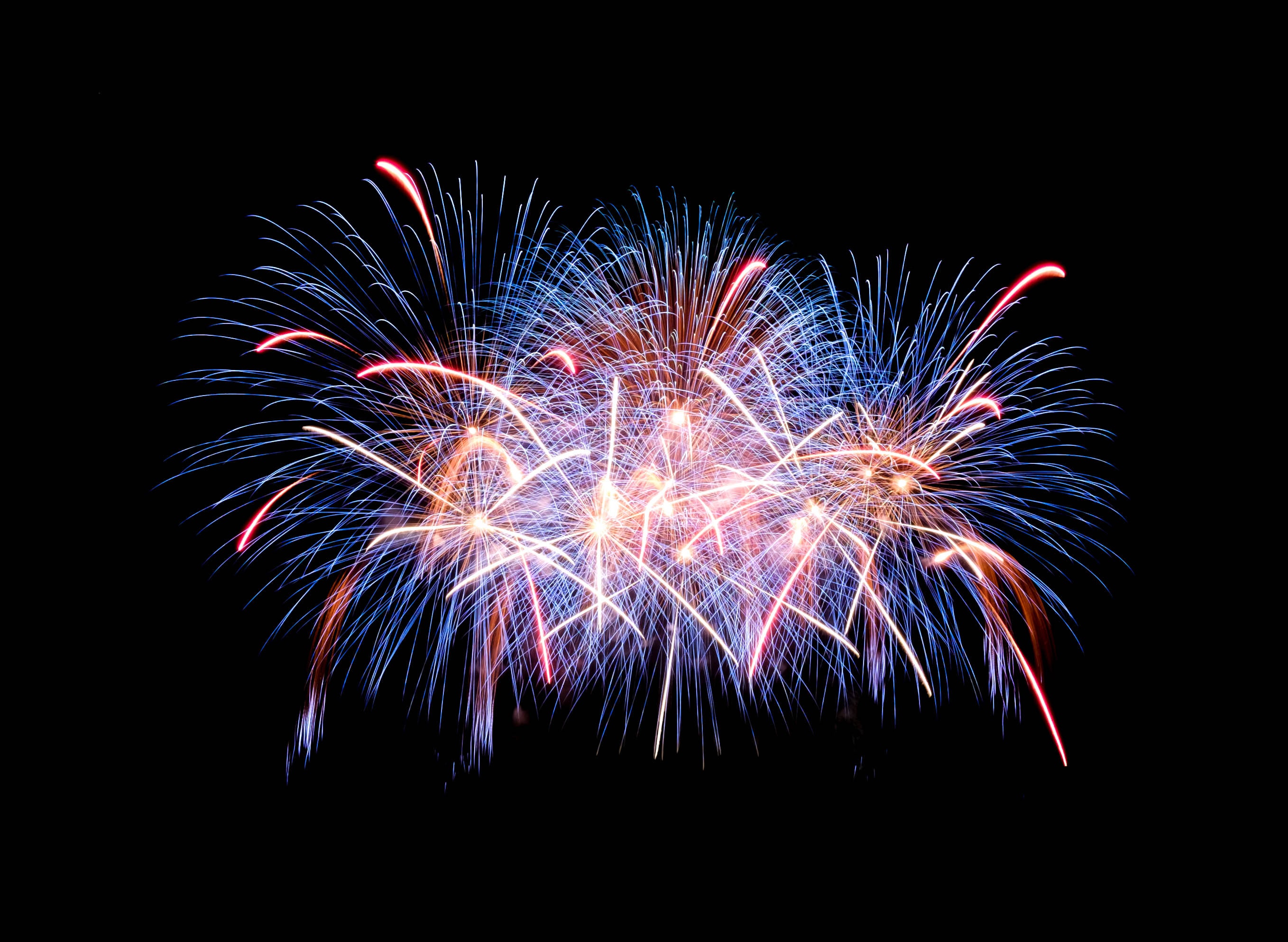 One of the benefits of living near the nation's capital is access to unparalleled Fourth of July fireworks and celebrations. This Fourth of July is slightly different than years past, with the fireworks being launched from West Potomac Park rather than over the Lincoln Memorial Reflecting Pool. Nevertheless, spectators can view the fireworks from the Reflecting Pool, World War II Memorial, and Constitution Gardens. In addition to watching fireworks, visitors can enjoy a host of other activities, including the National Independence Day Parade, Salute to America at the Lincoln Memorial, and A Capitol Fourth Concert.
The National Independence Day Parade will begin at 7th and Madison Drive, proceeds north on 7th Street to Constitution Avenue NW, then west on Constitution Avenue to 17th Street, and ends at Constitution Ave NW and 17th St NW. While the parade doesn't begin until 11:45, it is advisable to get there early to snag a good spot; however, public access to the National Mall begins at 10am, so plan accordingly. Though there will be food and drink vendors, lines are expected to be long. Recommendations for attending the parade are to dress accordingly for the weather, arrive early, and wear patriotic clothing to get into the spirit of Fourth of July. The parade will include marching bands, military units, giant balloons, drill teams, and more!
The Salute to America will include music, military demonstrations, and flyovers. While the event will be from 6:30-7:30, gates will open at 3:30 for access. The Salute to America will feature remarks from President Trump, in addition to the Old Guard Fife and Drum Corps, the U.S. Army Band ("Pershing's Own"), the Armed Forces Chorus, and the United States Marine Corps Silent Drill Team.
The National Symphony Orchestra, in addition to some of the best-known award-winning musicians in America, will put on A Capitol Fourth Concert on the West Lawn at the U.S. Capitol. In addition, also performing will be the Choral Arts Society of Washington, the U.S. Army Herald Trumpets, and the U.S. Army Ceremonial Band. The event will be hosted by John Stamos and will include performances from the Beach Boys, Jimmy Buffet, classical singer Renée Fleming, violinist Joshua Bell, legendary Motown act The Temptations, pop group Pentatonix, country singer Luke Combs, gospel legend CeCe Winans, and Broadway icon Chita Rivera, under the direction of top pops conductor Jack Everly.
Though the fireworks will be launched from West Potomac Park, there are many places to find a good spot to view the fireworks. For public spaces, the U.S. Capitol, Lincoln Memorial, Jefferson Memorial, FDR Memorial, and East Potomac Park are excellent locations for viewing fireworks. Other locations include rooftop bars or on a Potomac river cruise, though keep in mind some places like the W Hotel rooftop and cruises require tickets, sometimes in advance. If located outside of Washington, DC, spectators can still enjoy the views from Northern Virginia. A couple of suggested locations are the Marine Corps War Memorial, along the Virginia side of the Potomac River, the Air Force Memorial, and Long Bridge Park.
Alexandria: Oronoco Bay Park, 100 Madison St., Alexandria, Virginia. Celebrate Alexandria's birthday and the United States' birthday on July 7, 2018, from 7 to 10 p.m. Enjoy fireworks at 9:30 p.m.
College Park: University of Maryland, College Park. Parking Lot 1, off Campus Drive near the University Boulevard/Adelphi Road entrance. 301-864-8877. Food and music start at 7 p.m., with fireworks around 9 p.m. Rain date: July 5.
Fairfax: Fairfax City. 703-385-7858. The Independence Day Parade goes through the downtown area beginning at 10 a.m. Musical entertainment starts at 6 p.m. at Fairfax High School with a spectacular fireworks display at 9:30 p.m.
Rockville: Mattie J.T. Stepanek Park, 1800 Piccard Drive (King Farm), Rockville, Maryland. Live entertainment begins at 7 p.m. with fireworks at 9:15 p.m.
Takoma Park: Takoma Park Middle School, 7611 Piney Branch Road, Takoma Park, Maryland. A parade begins at 10 a.m. at the intersection of Carroll and Ethan Allen Avenues. Fireworks are at 9:30 p.m.
11:45am-2pm "National Independence Day Parade – Constitution Avenue NW from 7th Street to 17th Street NW
6:30pm-7:30pm Salute to America – Lincoln Memorial
8pm-9:30pm A Capitol Fourth Concert – West Lawn the U.S. Capitol
9:07pm-9:27pm Fireworks Display